FISHTOWER ON BLUE LONGBOARD by VASILY KAFANOV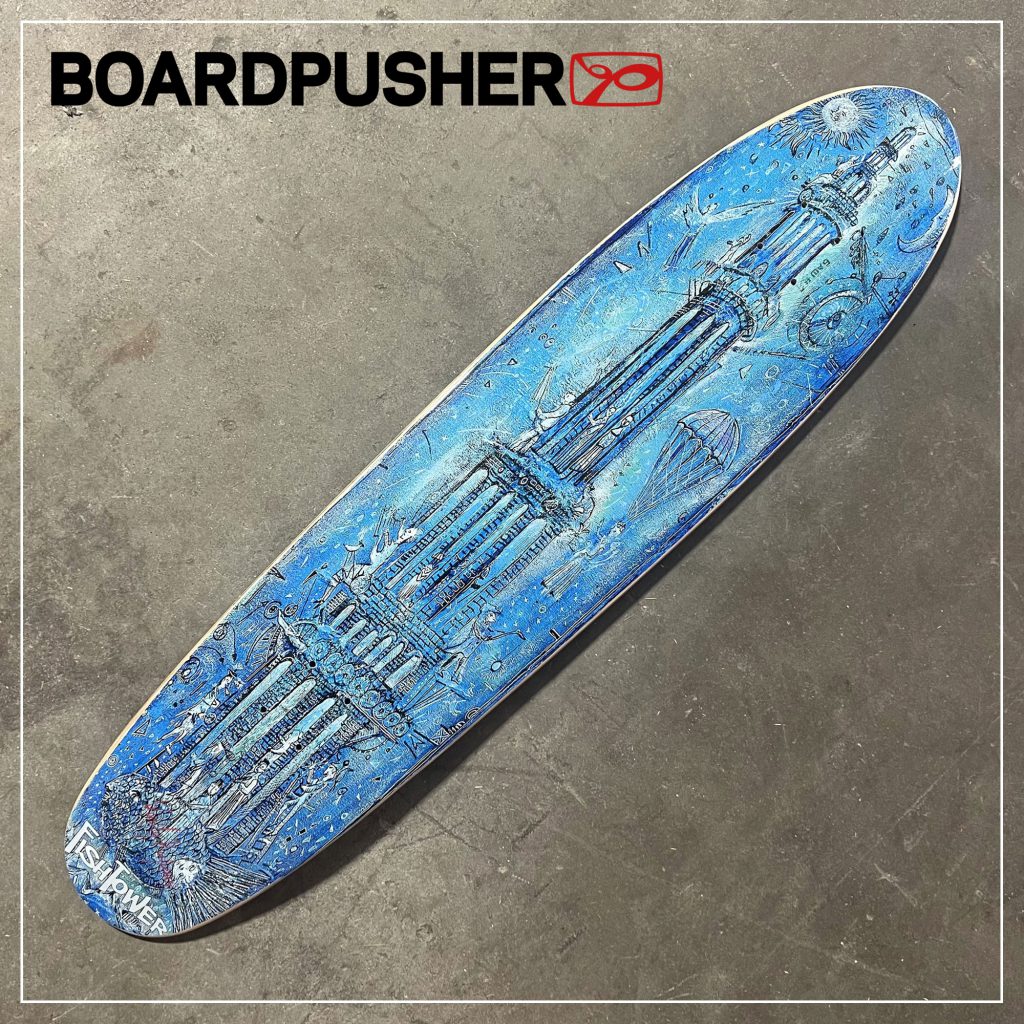 It's been far too long since we've seen a Featured Deck from Vasily Kafanov, so here's his Fishtower on Blue graphic pressed on a BoardPusher.com Longboard. In case you don't know, Vasily has created artwork for some renowned album covers, most notably Machina/The Machines of God by The Smashing Pumpkins. We're always stoked to press his custom skateboard graphics and you can keep up with Vasily on Instagram @fishtower and buy his skateboards at kafanov.com.
Design your own custom skateboards, including longboards, at BoardPusher.com and see what other skateboard graphics are being created by following us @boardpusher.