Featured Decks of the Week: Three Wise Monkeys by Alberto Silva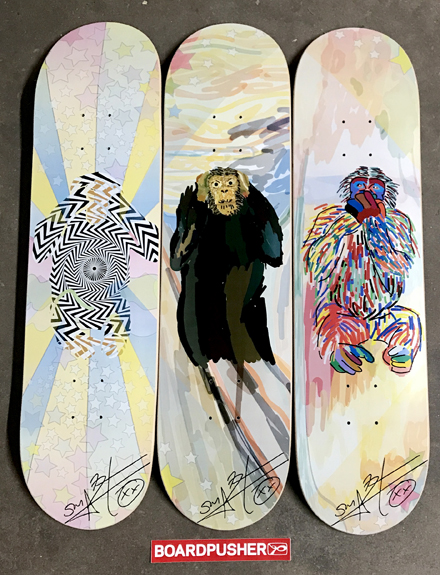 Albert Silva puts his spin on the classic Japanese pictorial maxim of the three wise monkeys with this week's BoardPusher.com Featured Decks. Check out Albert's inspiration for each individual design of See No Evil, Hear No Evil, and Speak No Evil by looking here. You can also find his portfolio at albertosilva.myportfolio.com.
Actualize your own personal philosophy by creating a skateboard graphic at BoardPusher.com.