Featured Decks of the Week: Street Flight Skateboards by Kevin Wegner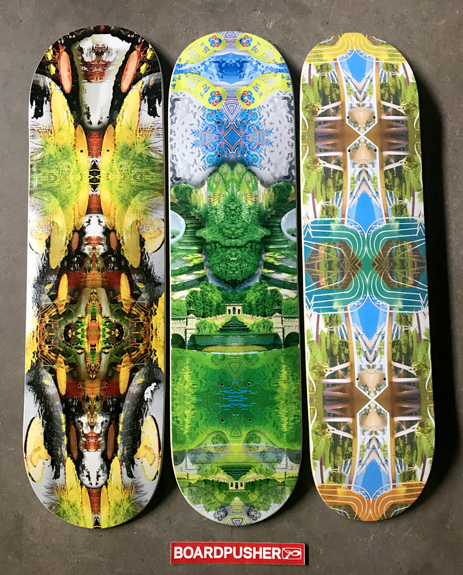 Kevin Wegner has morphed his vision into this week's BoardPusher.com Featured Decks. Each of these custom skateboards comes from one of Kevin's different series: My Alchemical Romance, Trophy Life, and Miami One-Seven. You can read an in-depth description on some of Kevin's creations at wf3k.wordpress.com, view his Street Flight brand at streetflight.shop, or pick up one of his skateboard graphics at BoardPusher.com/shop/street_flight.
Get your mind's eye on a custom skateboard pronto at BoardPusher.com.