Featured Decks of the Week: Sportsman Magazine Series by Jorge Coya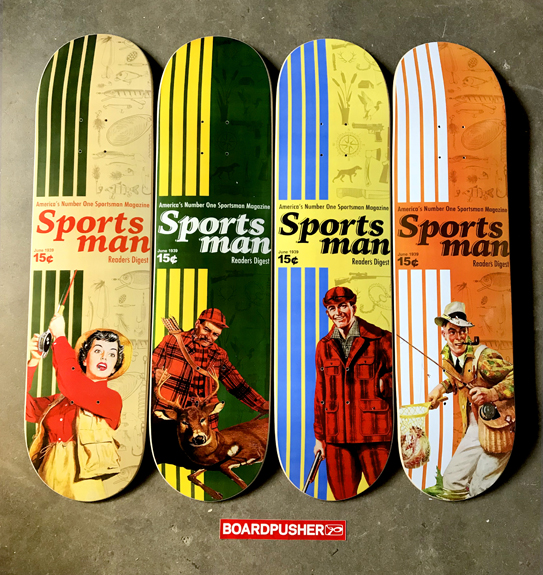 As much as we love seeing retro style skateboard graphics that pay homage to a time when we were coming up, vintage art from the early half of the 1900s fascinates us as well, which is why we chose to make SF artist Jorge Coya's Sportsman Magazine Series this week's BoardPusher.com Featured Decks. You can find more of Jorge's art at thisisusdesigns.blogspot.com.
Show off your artistic creations with a custom skateboard canvas you design yourself at BoardPusher.com.