Featured Decks of the Week: "Melted Bomb Pops" by Keith P. Rein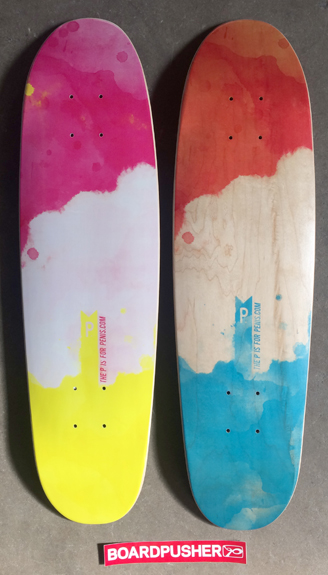 It's the middle of summer so we thought a couple of "Melted Bomb Pop" cruiser boards created by Keith P. Rein would be appropriate for this week's BoardPusher.com Featured Decks. If you're unfamiliar with Keith P. Rein's work, these graphics are allusions to one of his more popular designs "Bombs Away". Get these and more of Keith's deck graphics at BoardPusher.com/shop/thepisforpenis.
Or create your own custom cruiser board graphic here.