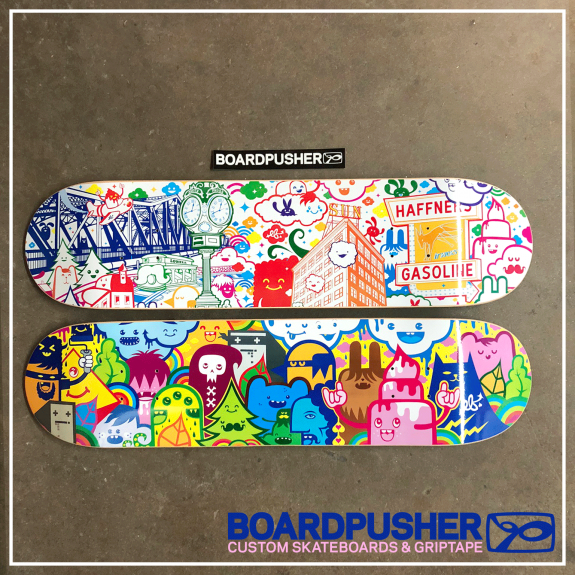 This week we have a couple of BoardPusher.com Featured Decks created by EYEFORMATION. "Ellen and Frank have been collaborating on the EF brand since the early 1990's. [Their] goal is to provide fun, accessible
products to the City of Lowell and beyond." Discover more at eyeformation.net and follow them on Instagram @eyeformation.
Beef up your brand with some custom skateboards featuring your art at BoardPusher.com.