Featured Decks of the Week: "Galactic Skate Decks" by Carlos Donoso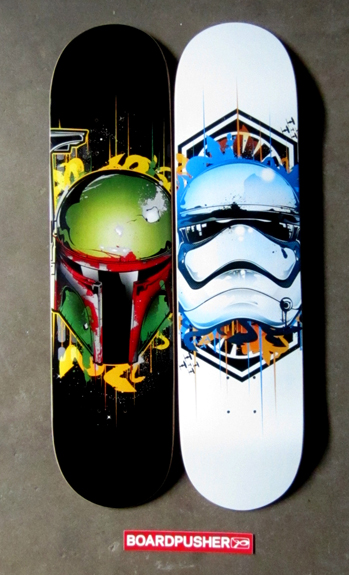 This week we have a couple of BoardPusher.com Featured Decks, "Bounty Style" and "Trooper Style" designed by Carlos Donoso of inkOne. Check out more of Carlos's pop culture influenced style on Instagrm @inkone_art.
Try turning what inspires you into skateboard graphics by designing your own on BoardPusher.com.