Featured Decks of the Week by Christian Sayer Pedersen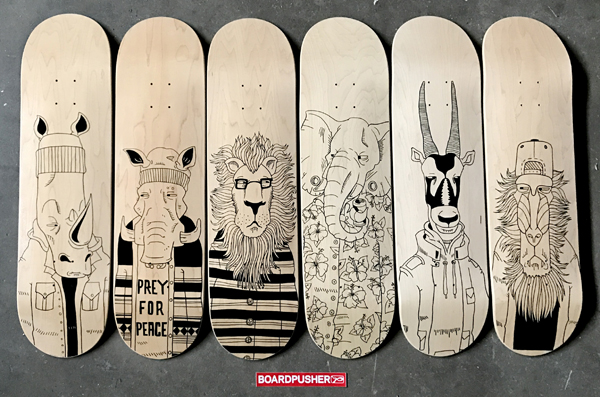 For this week's BoardPusher.com Featured Decks we have some shifty-eyed hipster animal portraits. The series was designed by Christian Sayer Pedersen using the natural background option letting that clean 100% Canadian Maple shine through. You can keep up with Christian's projects by following him on Instagram @sayerious.
Make your next art project unique by using a skateboard as a canvas at BoardPusher.com.