Featured Decks of the Week: "Butts", "Never Say Die!", and "Great Scott" by Angela Rivera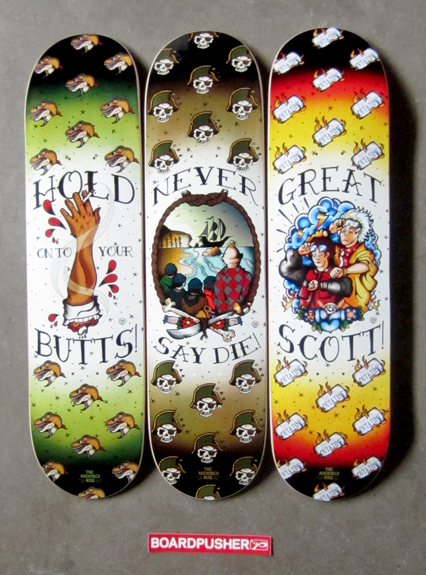 Angela Rivera of The Anchored Rose has fused traditional tattoo artwork with some of her favorite flicks for this week's Featured Decks. Check out more of her cinema influenced skateboard designs at www.BoardPusher.com/shop/TheAnchoredRose.
Pay tribute to your favorite pop culture icons by designing a deck on BoardPusher.com.