Featured Decks of the Week: Craft Beer Can Labels by New Park Brewing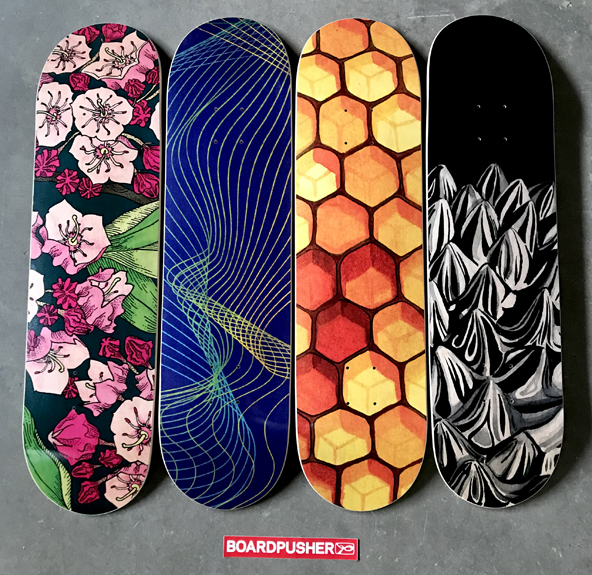 Craft breweries are like the custom designers of beer, so it makes sense that New Park Brewing would create some custom skateboard graphics at BoardPusher.com to match their can designs. These Featured Decks were created for New Park's Laurel and Wavelngth New England IPAs, the Hopiary honey double IPA, and the Ferrous imperial coffee stout. To see what the latest available cans are at New Park follow them on Instagram @newparkbrewing, view their updated tap list at newparkbrewing.com, or even pick up a skateboard graphic with your favorite New Park Brewing beer at BoardPusher.com/shop/npbskate.
Whatever sparks your creativity can quickly and easily become a custom skateboard design at BoardPusher.com.