Featured Decks of the Week: "BBOY XWING" & "BBOY Fett" by David Gonzalez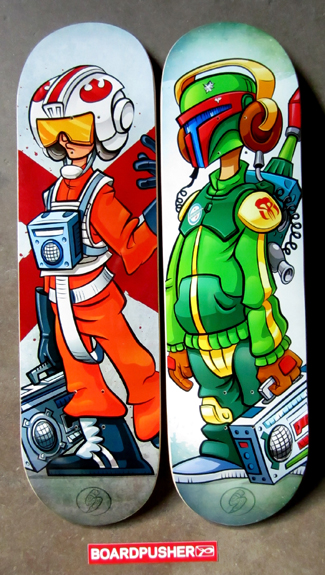 Seems appropriate that this week's BoardPusher.com Featured Decks are a couple of Star Wars inspired skateboard graphics. "BBOY XWING" and  "BBOY Fett" were created by David Gonzalez and are a part of his BBOY BOOMBOX series. Check out the rest of the series and more of David's artwork at nopalArt.com.
Put your own personal style on a skateboard graphic using BoardPusher.com.