Featured Decks of the Day: Tokyo Town 6, 1, & 3 by Mister Kobayashi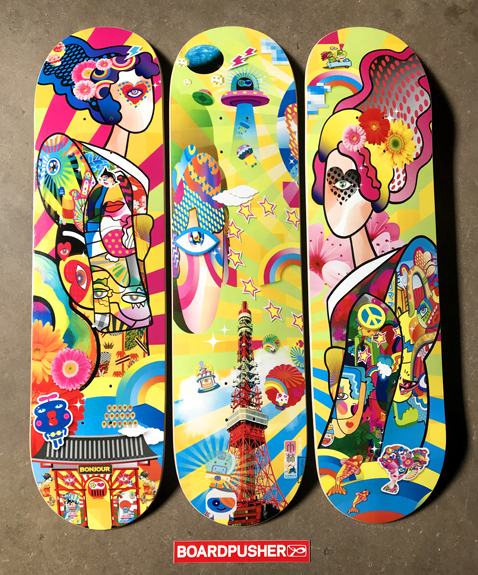 Mister Kobayashi brings his Japanese art style to Brooklyn with today's BoardPusher.com Featured Decks from his Tokyo Town series. You can follow him on Instagram @mister.kobayashi and find these boards and the rest of the series available for purchase at BoardPusher.com/shop/harumaki.
Every culture can become skate culture with a custom skateboard from BoardPusher.com.