Featured Decks of the Day: Star Wars Series by Black Series Rebels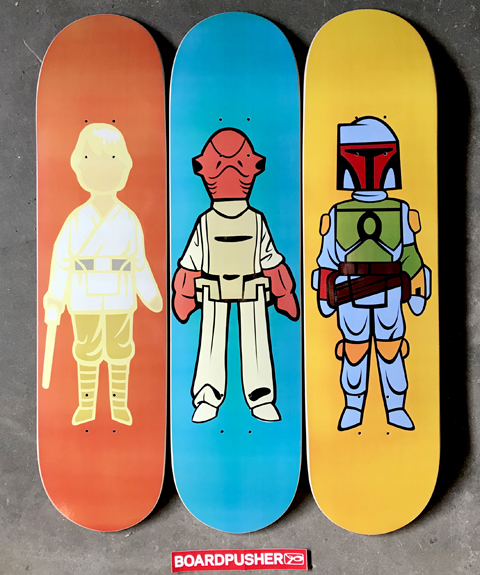 The guys over at the YouTube Star Wars talk show, Black Series Rebels, decided they wanted some custom skateboards for their set, so they uploaded these graphics at BoardPusher.com and they're today's Featured Decks. They occasionally hold giveaways and sometimes include these boards so watch their weekly videos here and follow them on Instagram @blkseriesrebels.
Got a fan art idea that would look good on a skateboard? Make it happen at BoardPusher.com.