Featured Decks of the Day: "Skull Mandala" by James Dalton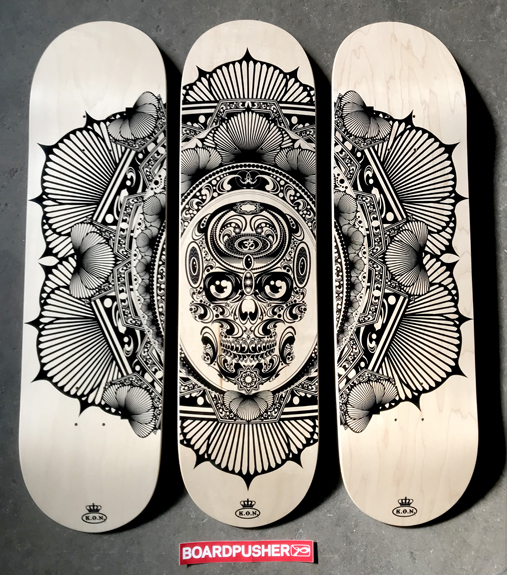 We love it when a plan comes together and James Dalton seems to have a knack for executing a deck series, which you can see more of at kingsofnobody.com. This 3 board series is "Skull Mandala" and today's BoardPusher.com Featured Decks. You can follow @kingsofnobody on Instagram to see more artwork by James.
Check out this previous post, video included, on how to create your own deck series at BoardPusher.com.