Featured Decks of the Day: Riki Ramen & Cloudy St. Cloud by Joseph Brown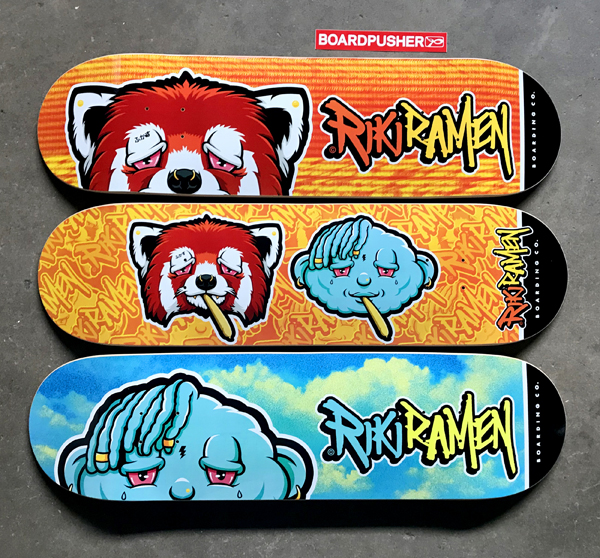 Today's BoardPusher.com Featured Decks are graphics of characters created by Joseph Brown. To check out "The 🏠 of your favorite 🌲 blowing, skateboarding, music hoarding Red Panda" head over to rikiramen.com or follow him on Instagram @rikiramen.
Give your characters a new life on a custom skateboard graphic at BoardPusher.com.