Featured Decks of the Day: Red Dodge & Erika Young by Victoria Allen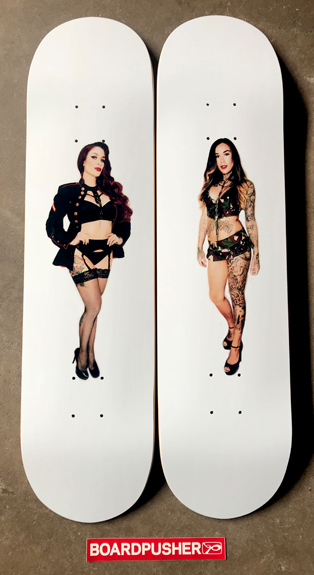 Here are two more additions to the Sweethearts Salute series created by photographer Victoria Allen to benefit the Semper Fi Fund. To purchase these BoardPusher.com Featured Decks, and several other pin-up girl skateboards, head over to BoardPusher.com/shop/VictoriaAllen.
Upload your photos and images at BoardPusher.com to create your own custom skateboard graphic.