Featured Decks of the Day: Porsche Racing Series by Jeffrey Docherty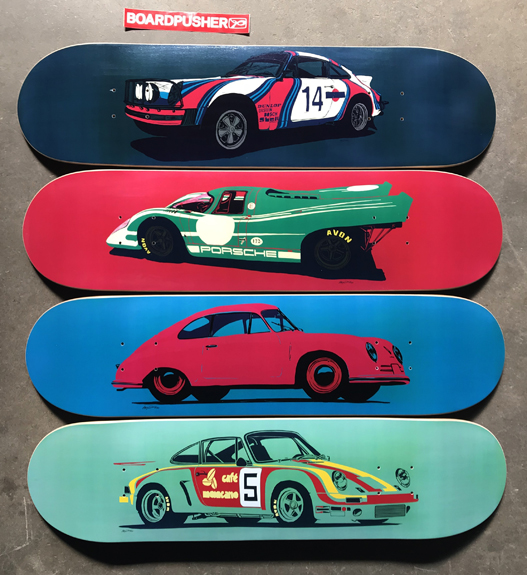 Jeffery Docherty appears to have an obsession with old school Porsche race cars and we're always stoked to see new additions to this series. For today's BoardPusher.com Featured Decks we have a 1978 Porsche 911, a 1969 Porsche 917 Kurzheck, a 1949 Porsche 356/2, and a 1974 Porsche Carrera 3.0 RSR. You can check out Jeffery's portfolio at jeffreydocherty.com or view even more of his Porsche art on Instagram @jeffrey_docherty.
Turn your passion into a custom skateboard graphic at BoardPusher.com.