Featured Decks of the Day: Head Dress by James Dalton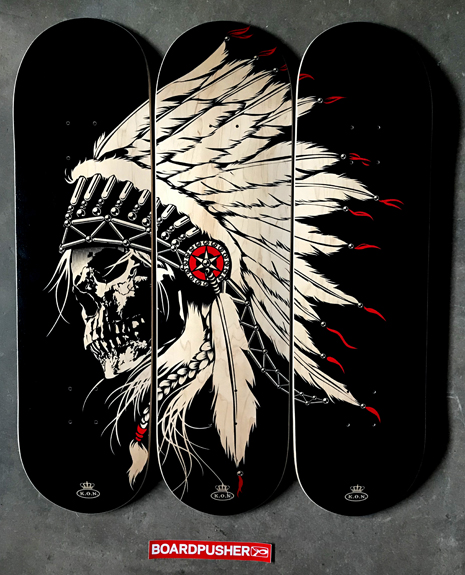 James Dalton has proven time and time again (with more still to come!) that he is the master of the split deck series. Today we've got his Head Dress series on display as our BoardPusher.com Featured Decks. Find his other skateboard graphics at kingsofnobody.com or follow him on Instagram @kingsofnobody.
For tips on how to create your own custom skateboard split deck series, including a step-by-step video, go here and then upload your designs at BoardPusher.com.