Featured Decks of the Day: Hackster by Hackster.io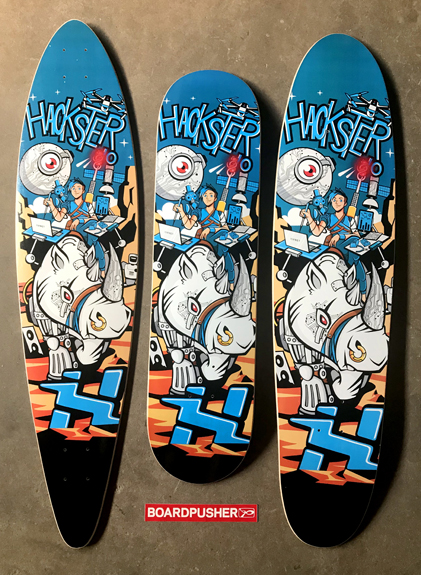 The folks over at Hackster.io decided to put their graphic on a few of the different shapes we offer at BoardPusher.com and they're today's Featured Decks. Hackster is a community dedicated to learning hardware, from beginner to pro, a philosophy we share in our own endeavors of skateboarding and creating art. Follow them on Instagram @hacksterio or see what it's all about for yourself and get started at hackster.io.
Design your own skateboard graphic on a shape that fits your style at BoardPusher.com.