Featured Decks of the Day: "Eagle" by James Dalton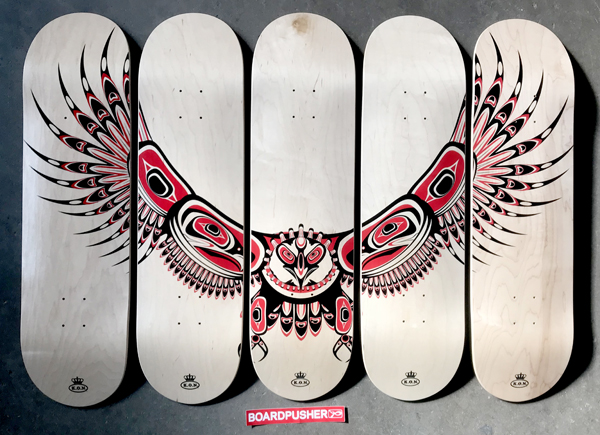 James Dalton is a master at creating a split skateboard series and today's BoardPusher.com Featured Decks are his native inspired "Eagle". James has a few more series skateboards available at kingsofnobody.com or see them on Instagram @kingsofnobody.
For a step by step process on how to create your own custom skate deck series using BoardPusher.com click here.