Featured Decks of the Day: "Dream" Triptych by Vasily Kafanov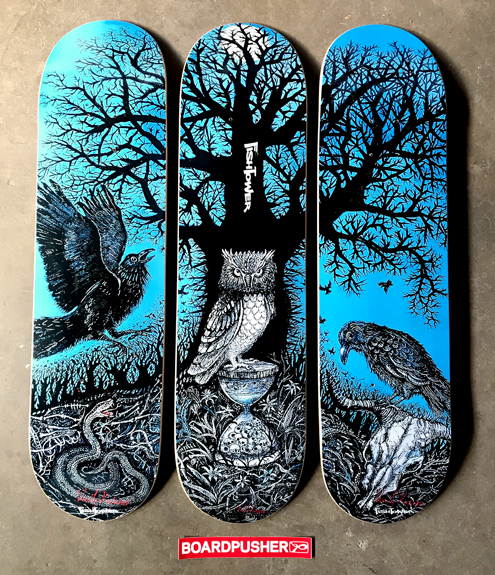 Vasily Kafanov is a distinguished Russian-born painter and we love seeing his graphics come through our presses. We are big fans of his "Dream" skateboard series which is why they are today's BoardPusher.com Featured Decks. You can view various collections by, as well as purchase skateboards from, Vasily at kafanov.com or follow him on Instagram @fishtower.
From beginners to the most experienced, BoardPusher.com makes it easy for you to create your own custom skateboard graphic.