Featured Decks of the Day: Blaze & Come Correct by snkrINC.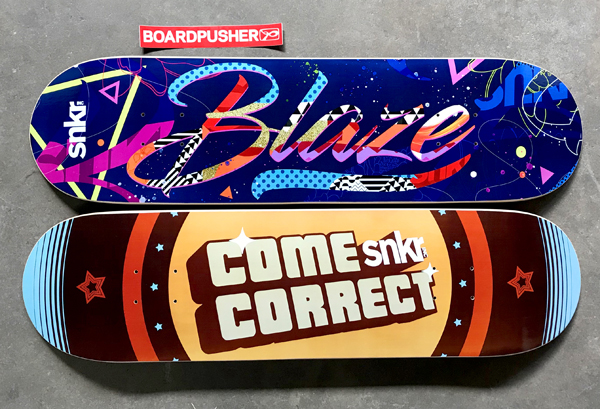 Today's BoardPusher.com Featured Decks are Blaze and Come Correct created by snkrINC. They area media brand representing global sneaker culture. See exactly what they mean by that at snkrinc.com or by following them on Instagram @snkrinc.
Promote your brand with a custom skateboard you created at BoardPusher.com.