Featured Decks of the Day: Beer Menu by Gnarly Barley Brewing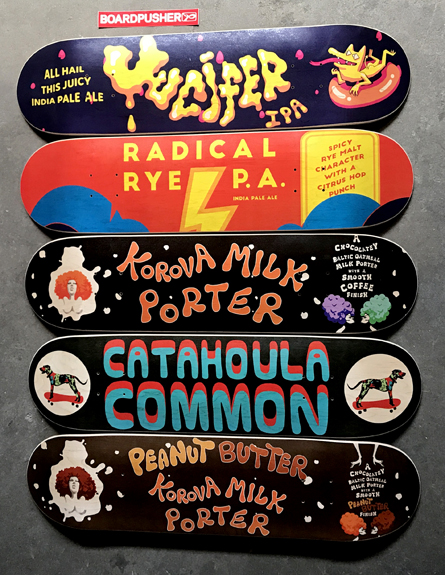 It's the weekend and a good time to get gnarly and/or visit some breweries. We love doing both, so we thought these custom skateboards that Gnarly Barley Brewing created for their tap menu would be some good weekend Featured Decks. Visit the brewery's website at gnarlybeer.com and check out a photo of their tap menu below.
Skate it or hang it, create your own custom skateboard graphics at BoardPusher.com.