Featured Decks of the Day: ASA Series by Geoff Tice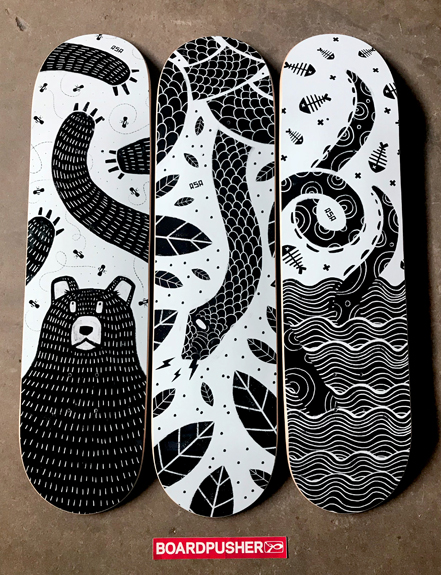 Ashley Einerson asked Geoff Tice to create some custom skateboards for her son's first birthday and Geoff came up with this series, today's BoardPusher.com Featured Decks. You can see more of Geoff's artwork at geofftice.com or follow him on Instagram @geoffreytice. You can also follow Ashley @ashleyeiny.
Custom skateboards make a great birthday present for all ages. Create a design for your friends and family at BoardPusher.com.