FEATURED DECK of the WEEK: "YAKUZA BACK TATTOO" by REIKO LAUPER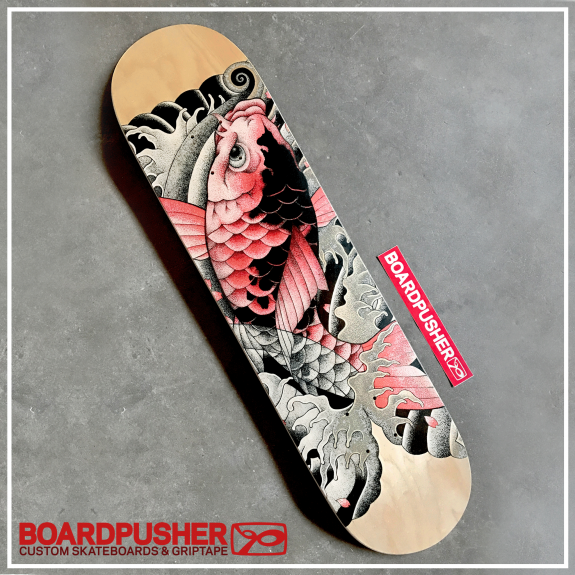 Reiko Lauper shows off her flawless stippling technique with this week's Featured Deck, "Yakuza Back Tattoo" on the BoardPusher.com natural base option. Reiko is "inspired by all genres of rock music and her Japanese cultural roots" and refers to her style as "Neo Japanese art" & "hand-drawn graphic design." You can find more of her artwork at reikolauper.com where she even offers some of her hi-res prints for free (if you have a quality printer) or you can follow her on Instagram @reikolauper.
Display your unique style on a custom skateboard you design yourself at BoardPusher.com.