Featured Deck of the Week: Wolf Creek Pass by Jon Paciaroni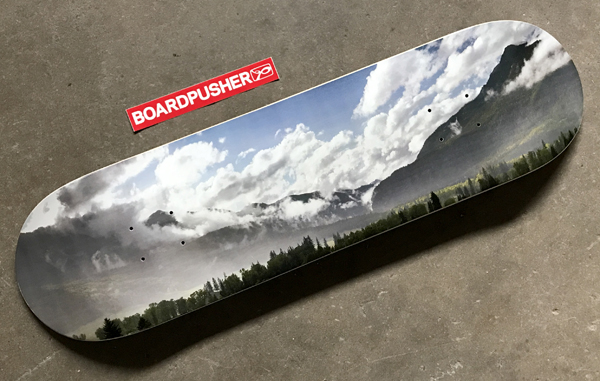 This week's BoardPusher.com Featured Deck comes to us from adventure lifestyle and commercial photographer Jon Paciaroni. The graphic was created using "a 9 shot panoramic stitch of a storm passing over Wolf Creek Pass in Southern Colorado." You can find Jon's portfolio, projects, and prints at jonpaciaroni.com.
Whether you're a professional or just pointing and shooting with your phone, you can create a skateboard graphic with your photos at BoardPusher.com.