Featured Deck of the Week: "Wall Clock" by Alan Shipley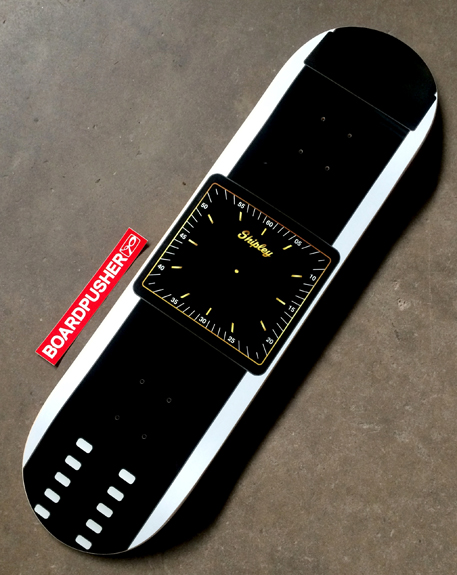 Alan Shipley turned his custom skateboard graphic into a functional wall clock and it's this week's BoardPusher.com Featured Deck. Below you can see a couple more detailed pictures of how Alan completed this process. It is currently under construction, but check back at alanshipley.com to see what he's up to.
Get creative and turn your own skateboard graphic into whatever you want at BoardPusher.com.