Featured Deck of the Week: "Uzume And The Oni" by Drew Henry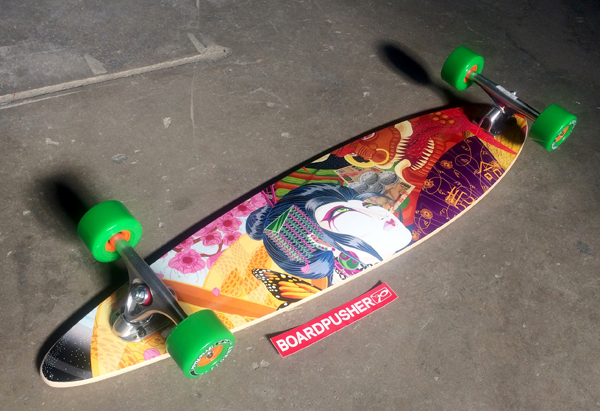 This pintail longboard graphic designed by Drew Henry of Wicked Studioz is this week's BoardPusher.com Featured Deck. "Uzume And The Oni" was completed with Abec 11 Wheels and Paris Trucks. You can find more of Drew's skateboard designs available at BoardPusher.com/shop/avatarink.
You can turn any custom skateboard you create on BoardPusher.com into a complete skateboard by checking the "Make Complete" box before checkout.