FEATURED DECK of the WEEK: UNTITLED 1 by CRAIG LEE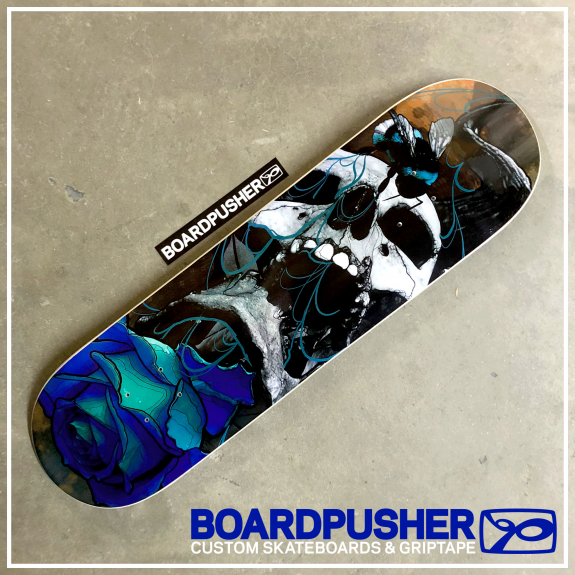 LET ME SHOW YOU SOMETHIN' Tattoo artist Craig Lee may not have titled this week's BoardPusher.com Featured Deck, but we can't help but get a Dr. Octagon song stuck in our head when looking at it. Follow Craig on Instagram @craigleetattoo to see a lot more of his sick tattoo artwork, including plenty of Blue Flowers.
Custom skateboards are a great personalized gift idea, or just treat yourself at BoardPusher.com.