Featured Deck of the Week: Till Valhalla by Ghoststar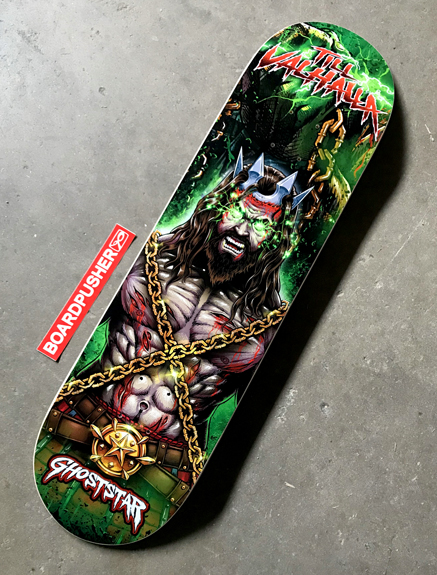 Ghoststar creates a lot of sick comic book style designs using vibrant graphics. It was hard to pick which board we wanted to show off first, but we decided on Till Valhalla as this week's BoardPusher.com Featured Deck. Follow Ghoststar on Instagram @ghoststarcorp to see more killer designs, check out their YouTube channel for much more info including time lapse videos of their graphic creations, and then head to BoardPusher.com/shop/GhoststarDEX and pick up one of their skateboards for yourself.
Introduce the world to your art skills by creating a custom skateboard deck at BoardPusher.com.