FEATURED DECK of the WEEK: THOTH by DAMON GAIGE LECO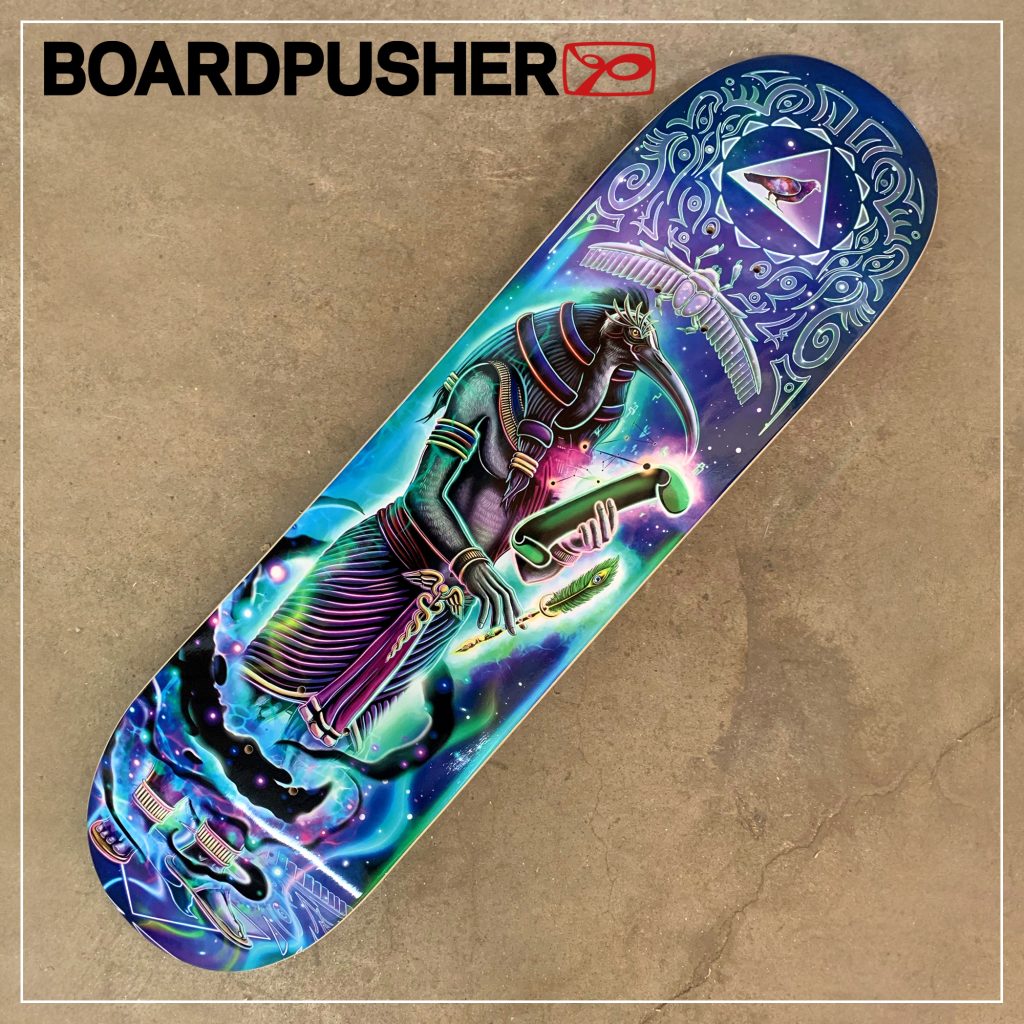 Create and even sell your own custom skateboard graphics at BoardPusher.com.
For Damon Leco, "many hours have been dedicated to the consumption of different philosophical outlooks and spiritual understandings from most major cultures in history, as well as science," and this is often reflected in his artwork, like this week's BoardPusher.com Featured Deck, Thoth. You can find out more on Damon's art philosophy by visiting his website eyerealizeunity.com and view the progress on his projects on Instagram @eyerealizeunity. Damon is also a tattoo artist and you can view that work @dgl_tatts. Finally, you can pick up one of his skateboard decks, including Thoth, from BoardPusher.com/eyerealizeunity.