Featured Deck of the Week: The Shaman by Evan Hiebert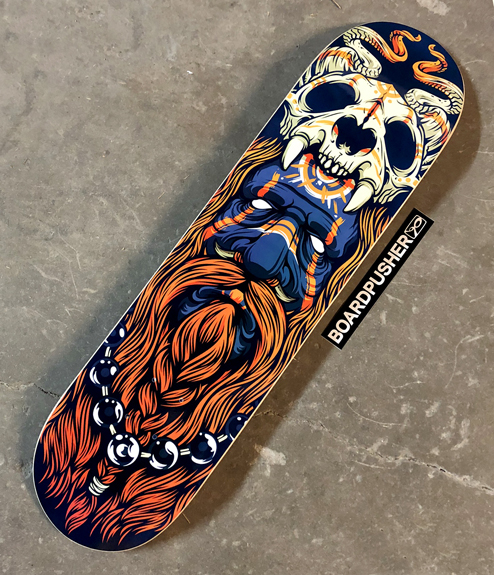 New year and a newcomer to the BoardPusher.com Featured Deck game, but we hope to see more. The Shaman was created by "doodle aficionado" Evan Hiebert. "I was nervous how it would turn out, but the print quality and board were great!" Follow Evan on Instagram @evanhiebert and see more of his work at dribbble.com/evanhiebert.
Don't be nervous, upload your artwork at BoardPusher.com to create a pro-quality custom skateboard deck.