FEATURED DECK of the WEEK: "THE MACHINES of GOD" by VASILY KAFANOV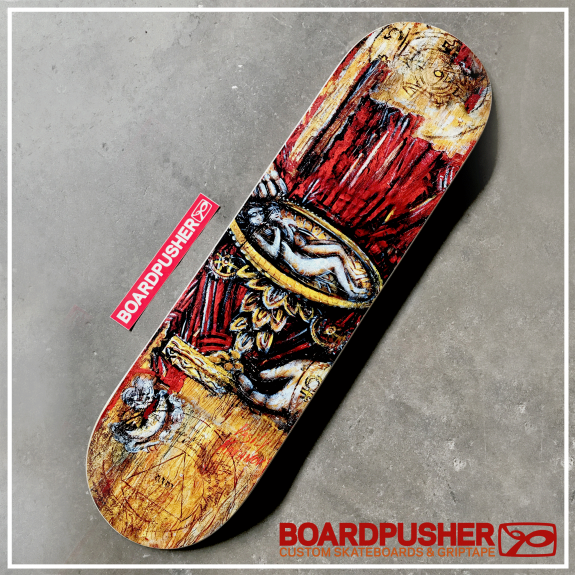 Some of you might recognize this week's BoardPusher.com Featured Deck as the cover art for a record by The Smashing Pumpkins. The original artist, Vasily Kafanov, pays homage to his Machina/The Machines of God artwork by converting the design into this custom skateboard graphic. This and more of his skateboard designs are available at Kafanov.com and you can follow Vasily on Instagram @fishtower.
Get your original artwork pressed on a 100% Canadian Maple canvas at BoardPusher.com.