FEATURED DECK of the WEEK: THE FAMILY by DEAD MAN DESIGNS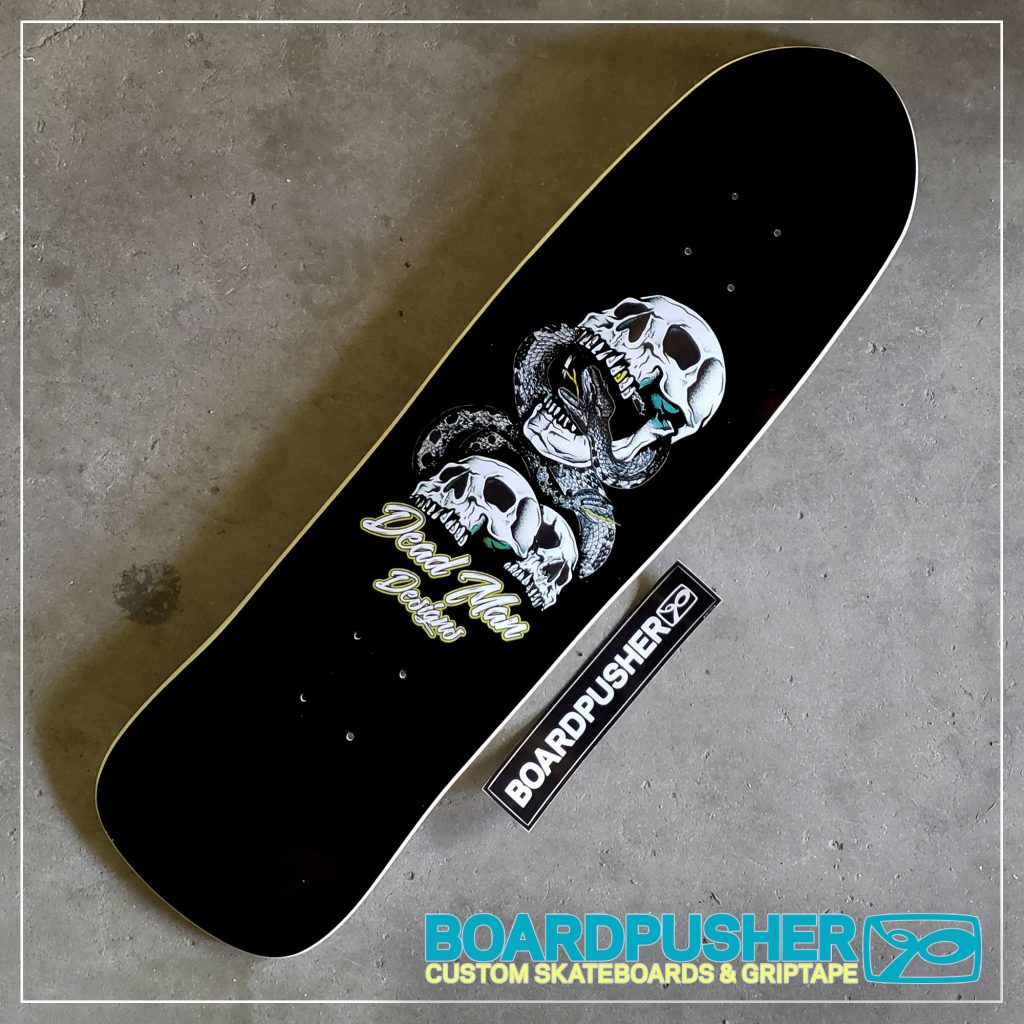 When creating a graphic for the old school inspired Retro Rocket board, the folks over at Dead Man Designs came up with a classic image that looks right at home on this shape. It got us feeling all nostalgic so we had to make it this week's BoardPusher Featured Deck. See what other vintage and modern skateboard graphics Dead Man Designs has available at BoardPusher.com/DeadManDesigns and follow them on Instagram @DeadManDesigns.
Whatever your era or terrain is, we've got a skateboard shape for you to customize at BoardPusher.com.
Oh, and then DMD hopped in their DeLorean and put on a tail bone, some nice fat wheels and matching rails on The Family to complete the flashback.