Featured Deck of the Week: Tangle by Jacqueline Monique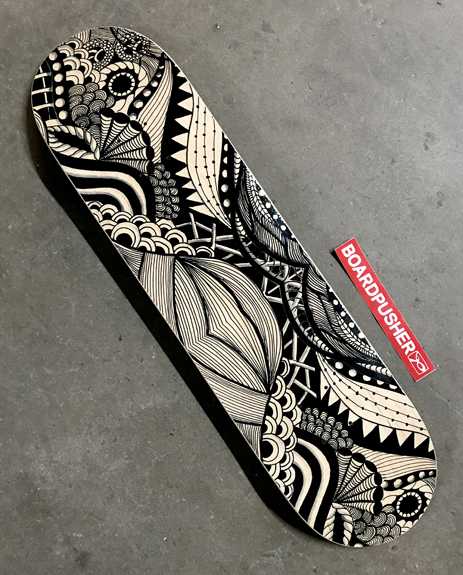 This freehand drawing by Jacqueline Monique was inspired by zentangle doodling and Tangle is this week's Featured Deck. Jacqueline chose the Natural base option when uploading her design at BoardPusher.com which works well with freehand drawing to keep the graphic's pure and organic look. You can view more of Jacqueline's work at designedbyjacqueline.com or follow her on Instagram @artistjacquelinemonique.
With an extremely accurate deck designer preview, choose the base option that works best with your skateboard design at BoardPusher.com.