Featured Deck of the Week: "Summer Concert Series" by Eric Kanon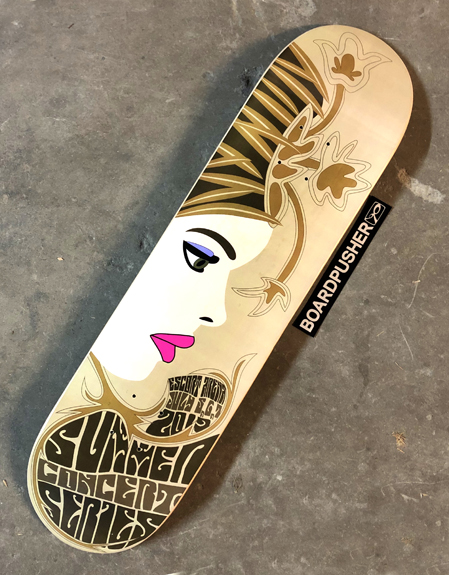 Eric Kanon's BoardPusher.com Featured Deck was inspired by late 1960's concert posters, hence "Summer Concert Series". "The artwork features an exotic psychedelic earth concert princess. Her head grows a dirt mound that hosts an array of exotic weeds and grass. 'Escort Arena' is a fictitious venue that hosts a summer concert series during the summer of 2019." More info and designs are coming soon to escortskateboards.com.
We'd love to see what inspires you roll through our presses and become a one-of-a-kind custom skateboard graphic at BoardPusher.com.