Featured Deck of the Week: "Stella" by Nate Duggy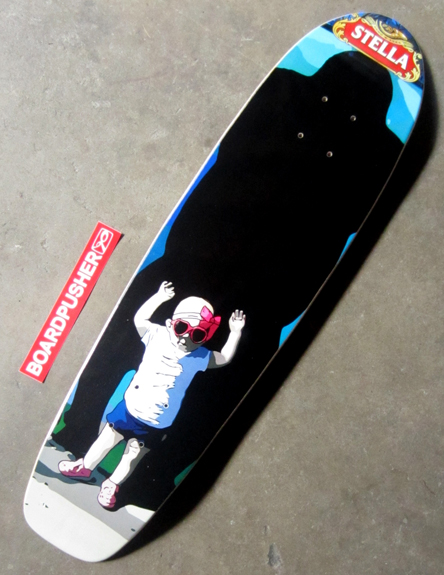 We have a bottle tail shape skateboard for this week's BoardPusher.com Featured Deck. Nate Duggy used his niece to create "Stella" as a birthday present for his brother. You can keep up with Nate by following him on Instagram @nateduggy.
You can get started designing your own bottle tail shape here.