Featured Deck of the Week: "Spirit Animal: Ostrich" by Brandon Moncur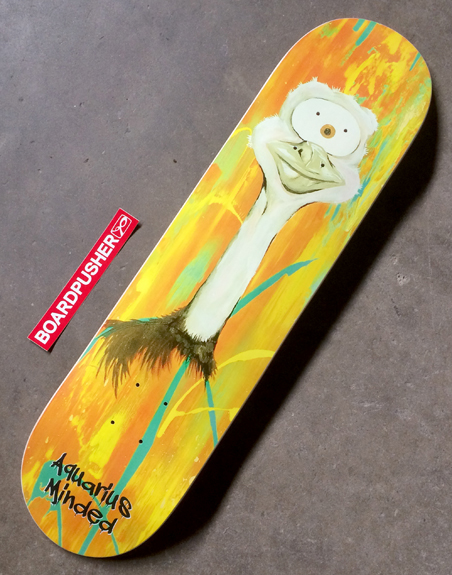 For this week's BoardPusher.com Featured Deck we have a cyclops ostrich graphic designed by Brandon Moncur. "Spirit Animal: Ostrich" comes from Brandon's Centered Perceptions Series with "the one-eyed theme speaking to the focus or centered perspective that is developed from the strength and motivation we draw from them. This focus and strength we use to conquer any fears which keeps us 'pushing' forward." See the rest of the series and more of Brandon's artwork at aquariusminded.com or pick up one of his decks at BoardPusher.com/shop/mrminded.
Get spiritual with your own skateboard graphics and create one at BoardPusher.com.