FEATURED DECK of the WEEK: SPACE DUDE by CRAIG BEE & NSPYR SK8BOARDS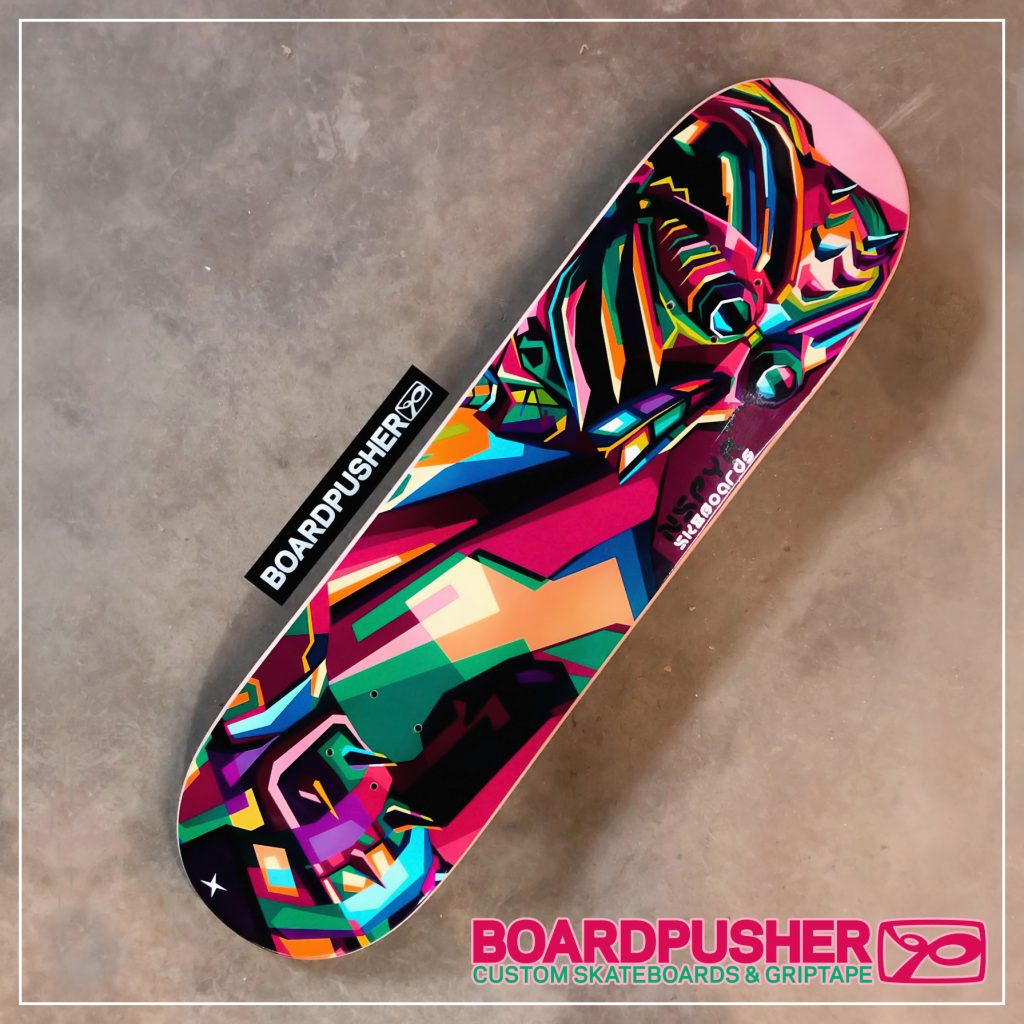 Craig Bee's NSPYR Sk8Boards isn't just meant to inspire, but they want to be inspired as well. They have a charity initiative for Fallen Legends and they'd like to be a part of your efforts as well. Check it out here. We're stoked to share their venture and their Space Dude graphic as this week's BoardPusher.com Featured Deck. Find more NSPYR Sk8Board graphics at BoardPusher.com/NSPYR_Sk8Boards and follow them on Instagram @nspyrsk8boards.
Put your inspirations on a pro-quality, Canadian Maple deck w/ a custom skateboard graphic created at BoardPusher.com.