Featured Deck of the Week: "SNOWSTORM" by Taeyun Ann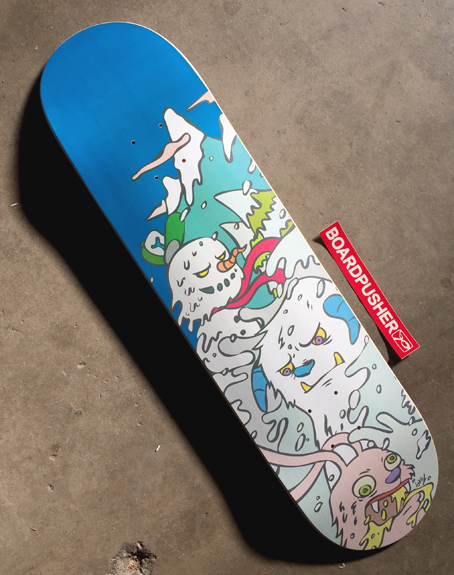 South Korean artist Taeyun Ann's winter wonderland is more of a cartoon-ish nightmare and, with the season coming, we thought "SNOWSTORM" as this week's BoardPusher.com Featured Deck would serve as good and/or frightening reminder. You can check out some of Taeyun's projects here or find more of her skateboard graphics at BoardPusher.com/shop/taeyun.
The holiday season is coming up fast, so now would be a good time to start designing decks for those on your shopping list or creating a skateboard graphic for your own want list at BoardPusher.com.