Featured Deck of the Week: "Sharks with Frickin' Laser Beams" by Geri Massengale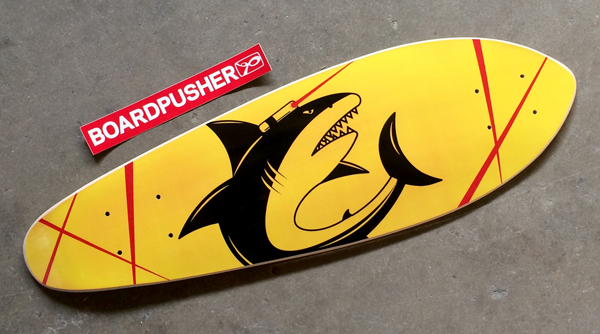 For this week's BoardPusher.com Featured Deck we have a mini-cruiser designed by Geri Massengale. "This 'Shark with Frickin' Laser Beams' skateboard is a gift to our Senior Talent Sourcing Manager. Our unofficial team mascot is the shark with laser beams and because he loves cruising we thought this would be perfect for him. I remade this using Illustrator, implementing Microsoft colors." Check out Geri's personal blog at craft-comfort.com.
Design your own mini-cruiser at BoardPusher.com.