Featured Deck of the Week: "Sensitive No More" by Davy Meykens for Pancha Skateboards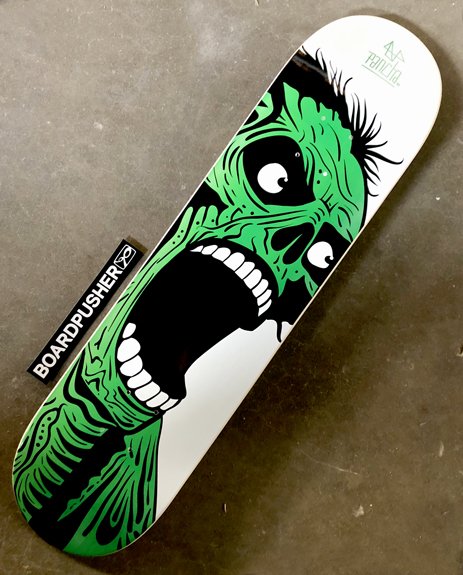 Belgium designer, Davy Meykens, is the mind behind Pancha Skateboards and "Sensitive No More" is just one of several graphics now available at BoardPusher.com, it's also this week's Featured Deck. Follow Davy on Instagram @davymeykens to see more of his art and skateboarding, follow @markamigoni91 to see photos and videos of Mark Amigoni skating this very skateboard graphic, and pick up a Pancha Skateboard at BoardPusher.com/shop/panchaskate.
Browse and search thousands of skateboard graphics by extremely talented independent artists at BoardPusher.com/shop to find the right design for the skater on your holiday shopping list.