FEATURED DECK of the WEEK: SECRET STASH 2 by SECRET SOCIETY SKATEBOARDS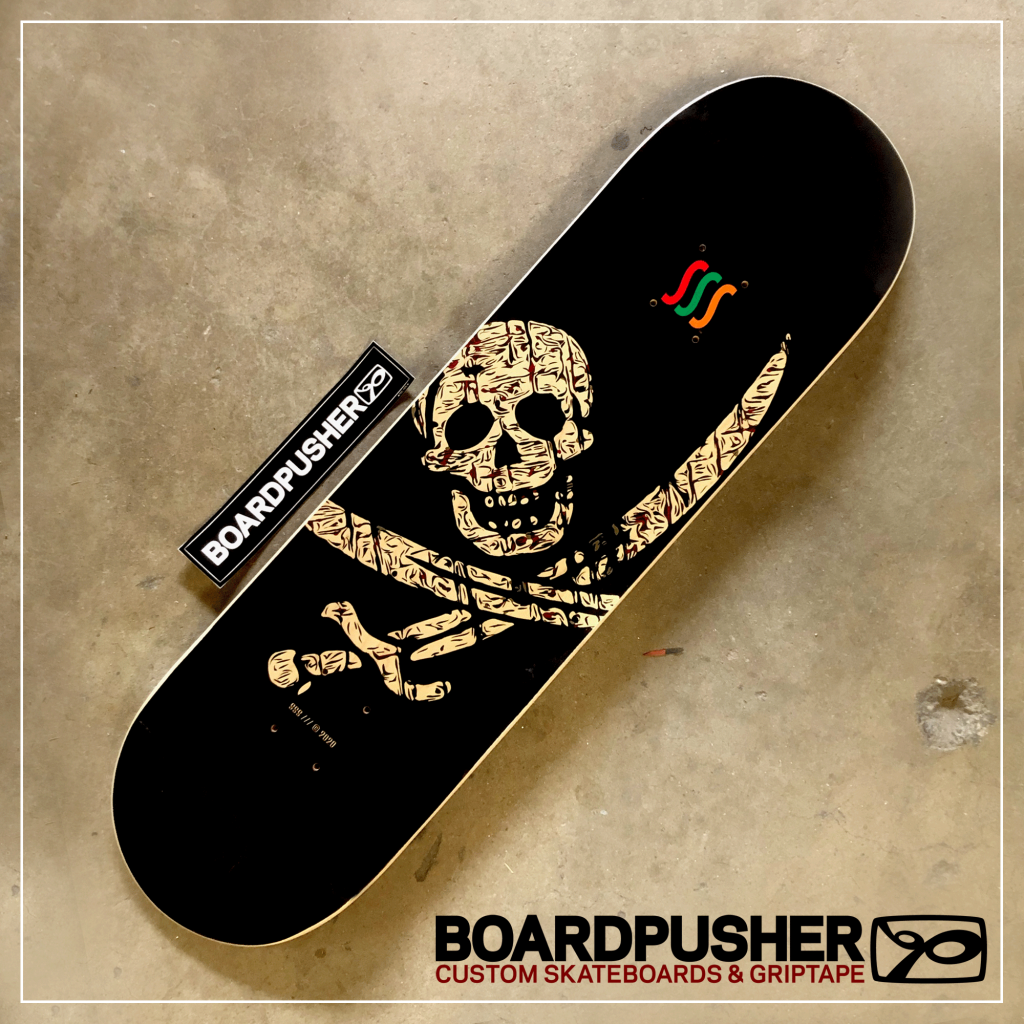 Professor, what's another word for… that thing you fall on all the time when you're old and still trying to skate? Based out of Chandler, AZ and "Rollin' since '83", Secret Society is trying to stay on their boards as long as possible, figuratively and literally. They have a ton of graphics available at BoardPusher.com/SSS including this week's Featured Deck, Secret Stash 2, which makes us think of pirate ships and skating to old Beastie Boys songs. Follow Secret Society Skateboards on Instagram @secretsocietyskateboards and check out a short skate film (with more to follow) here.
Gas up your local skate scene with custom skateboards you and your crew can design at BoardPusher.com.