FEATURED DECK of the WEEK: SATAN KING by SKINNER for VICARIOUS VISIONS / TONY HAWK'S PRO SKATER 1+2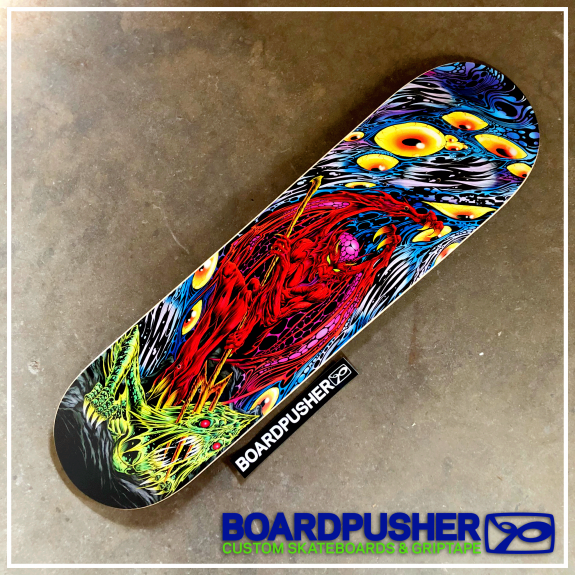 We're stoked to share another skateboard graphic created for the Tony Hawk's Pro Skater 1+2 reboot. This week's Featured Deck, Satan King, was designed by the artist Skinner. Skinner is based out of Oakland and has been involved in several ventures from creating album covers for bands like Mastodon and High on Fire to contributing to stop motion, animation, puppetry and acting.
An extremely limited run of actual skateboards with the original designs were commissioned by Vicarious Visions for their staff and the artists who worked on the project and BoardPusher.com was fortunate enough to be given the task of bringing them to life.
Find more of Skinner's artwork at theartofskinner.com or follow him on Instagram @theartofskinner. You can also find Vicarious Visions on there @vvisionsstudio.
Design your own tangible, 100% Canadian Maple, pro-quality skateboard at BoardPusher.com.