Featured Deck of the Week: "Ritu Oh Space Girl" by Alan Funk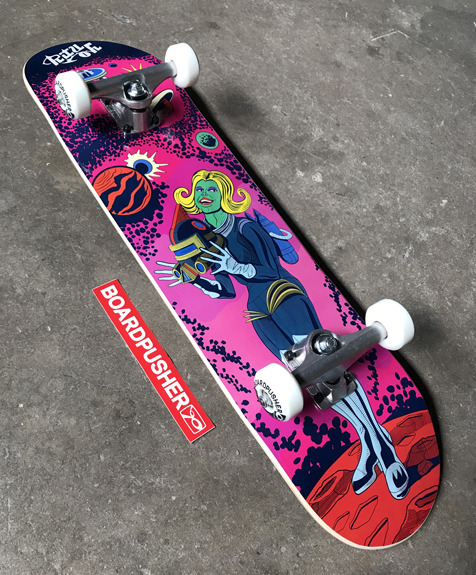 One of the latest shops added to BoardPusher.com is Funny Fuse with skateboard graphics created by Canadian artist Alan Funk, so we decided to make one of his designs this week's Featured Deck. "Ritu Oh Space Girl" was also completed with our basic complete components package, including BoardPusher.com 53mm wheels and Bullet Trucks. Head over to BoardPusher.com/shop/funny_fuse to see more of Alan's graphics.
Upload your own design, choose a custom background to help create a personalized deck, or shop for a custom skateboard graphic from one of our hundreds of independent artists and make it a complete by selecting the basic components package or upgrade your trucks and wheels all on BoardPusher.com.