Featured Deck of the Week: "Rise of the pharaoh" by Darylenvi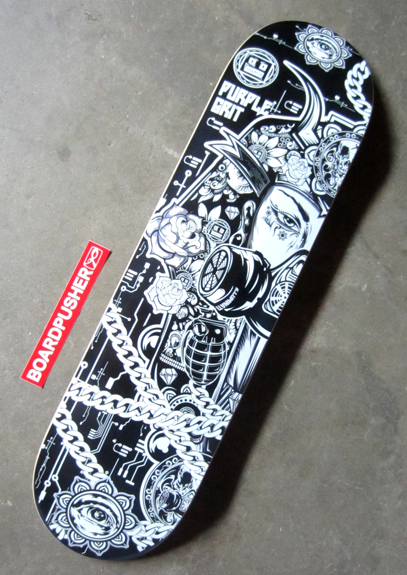 For this week's Featured Deck, we have an intricate design from Darylenvi. You can find "Rise of the pharaoh" and some more of his skateboard graphics at Boardpusher.com/shop/Purple_Grit.
Some people sweat the details and we'd love to see what you can create by designing your own skateboard on BoardPusher.com.