Featured Deck of the Week: "Purple Singer" by Mark Ramm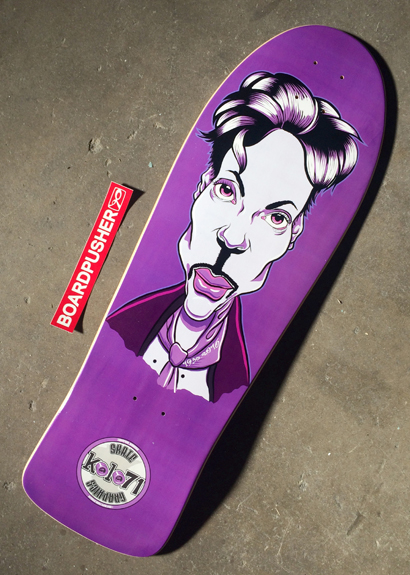 For this week's BoardPusher.com Featured Deck we have this Prince tribute graphic on an old school board. "Purple Singer" was designed by Minnesota based illustrator Mark Ramm. You can follow Mark on Instagram @markramm71 or pick up one of his skateboard graphics at BoardPusher.com/shop/KOLO71_GRAPHICS.
Pay tribute to what's important to you by creating your own skateboard graphic on BoardPusher.com.