Featured Deck of the Week: "Psychedevilic" by Matt Stobo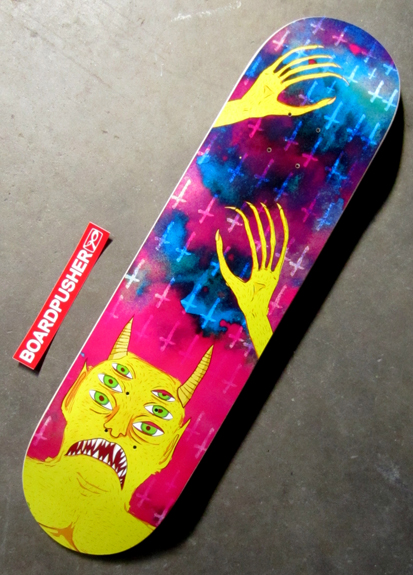 This week's BoardPusher.com Featured Deck is "Psychedevilic" created by Matt Stobo. "I draw in my free time when not doing web design, and I've been drawing stuff like this since I was a little kid." You can check out Matt's portfolio at MattStobo.com.
Turn your own drawings into skateboard graphics on BoardPusher.com.