Featured Deck of the Week: "Psychedelic Fractal Pattern" by Brady Arnold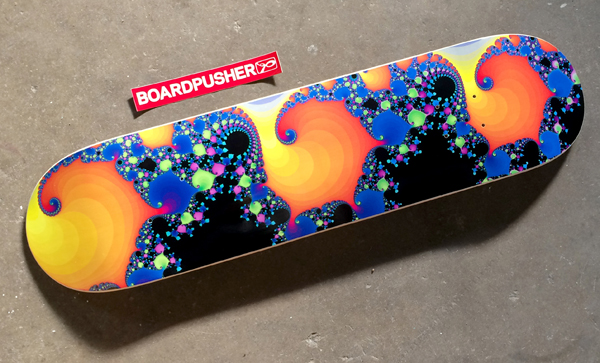 For this week's BoardPusher.com Featured Deck we have a customizable background created by Brady Arnold, a.k.a Phantom Living. Check out all of Brady's skateboard designs at BoardPusher.com/PhantomLiving or you can add text and/or upload your images to "Psychedelic Fractal Pattern" to create your own one of a kind skateboard graphic here.
You can also click here to browse hundreds of available customizable backgrounds created by independent artists on BoardPusher.com.