FEATURED DECK of the WEEK: OWL by ELIGH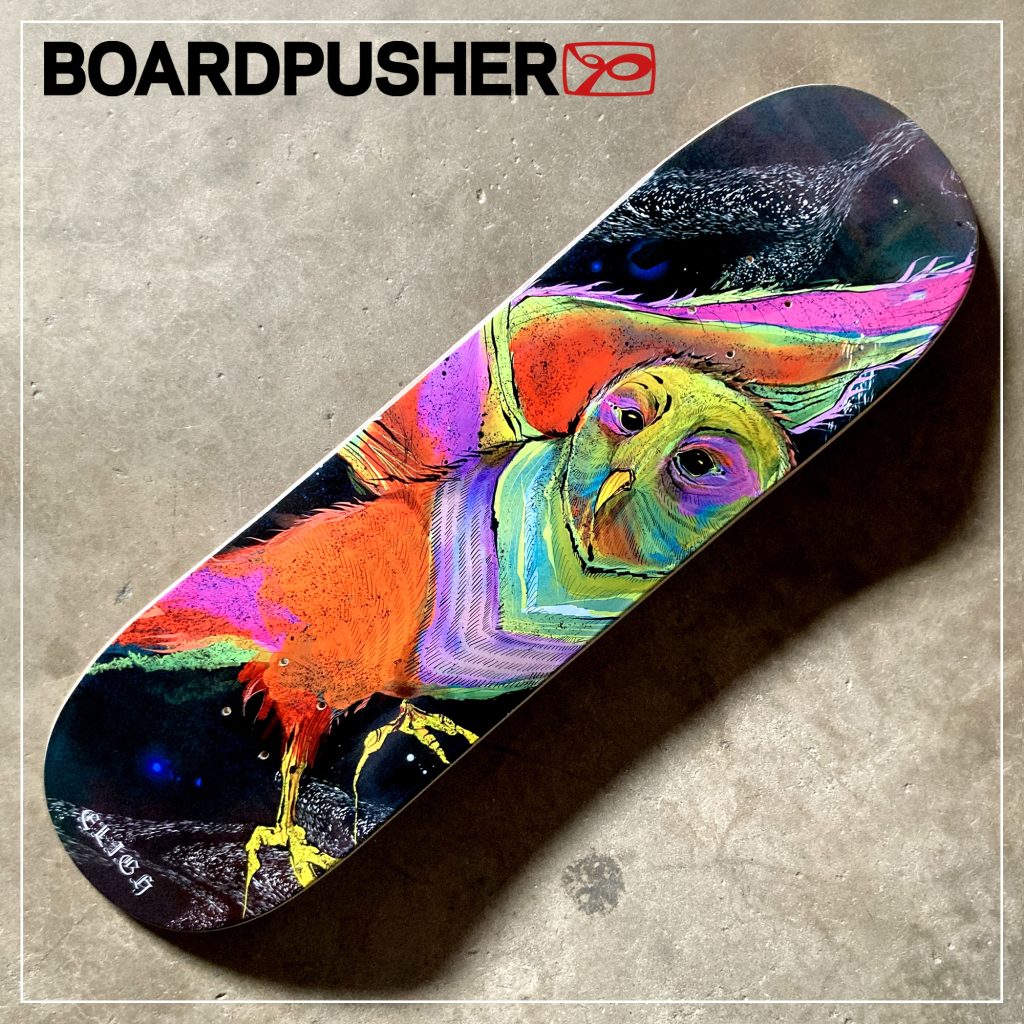 No matter your artistic medium, there's a way to get your creations on a custom skateboard at BoardPusher.com.
Eligh is an established hip hop artist with nearly 20 years experience, but also an accomplished painter, and we're stoked to showcase one of his Owl paintings as this week's BoardPusher Featured Deck. You can find him all across the socials, including on Instagram @therealeligh, or learn more about all his of hip hop and art projects at elighmusic.com.